Re-Development of Roots Hall Stadium
11th August 2019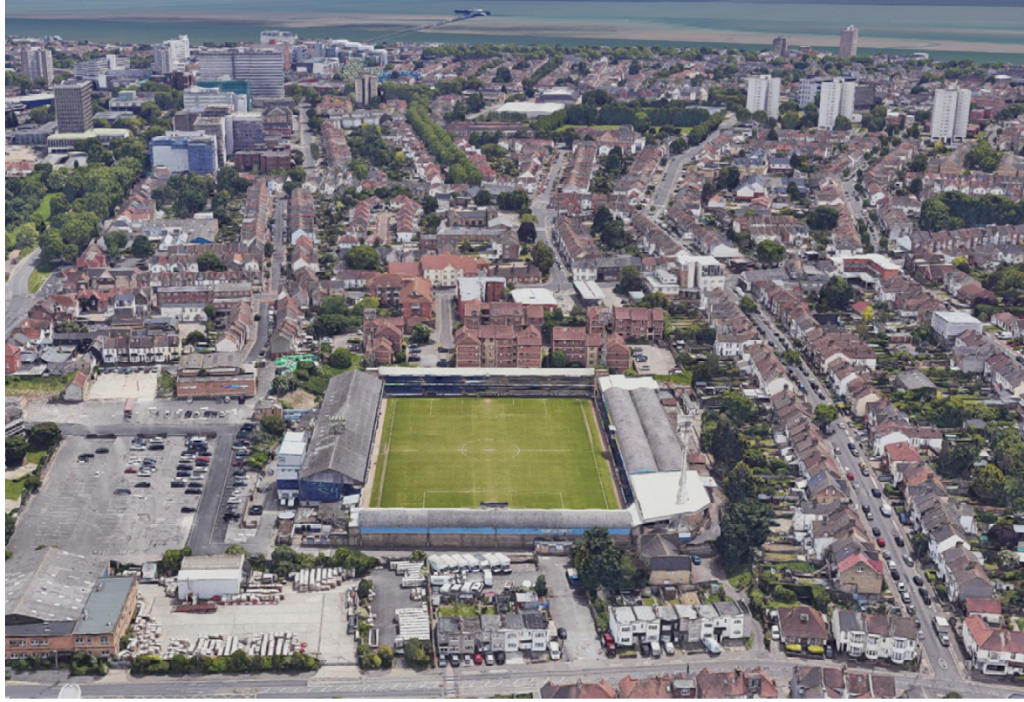 You will be aware that Southend United Football Club (the Club) has long held ambitions to relocate to a new Stadium at Fossetts Farm. An application remains to be determined by Southend Borough Council for the new Stadium with supporting development. We remain positive that there will be a recommendation for Members to consider in the coming months.
The Club has therefore been progressing proposals for the redevelopment of Roots Hall Stadium, which helps to facilitate the move to Fossetts Farm. Rest assured however, the Council will not allow the Club to move from Roots Hall Stadium, without equivalent facilities constructed first at Fossetts Farm.
The Club would therefore welcome residents' feedback to the emerging plans and proposals for the redevelopment of the Roots Hall Stadium site and to help explain the redevelopment scheme to residents and businesses in the vicinity of the stadium. The development is essentially a residential only scheme for 504 residential units, we have agreed the extent of consultation with the Council to hopefully avoid us missing any interested party.
A public exhibition was held:
Saturday 10th August 9.30am – 12.30pm – Blues Legends Lounge, Roots Hall Stadium, Victoria Avenue
Wednesday 14th August 6pm – 9pm – Blues Legends Lounge, Roots Hall Stadium, Victoria Avenue.
To view the public exhibition information please click the link below.